Solar Panels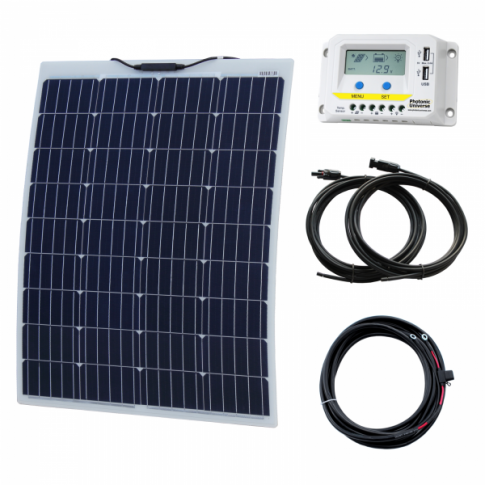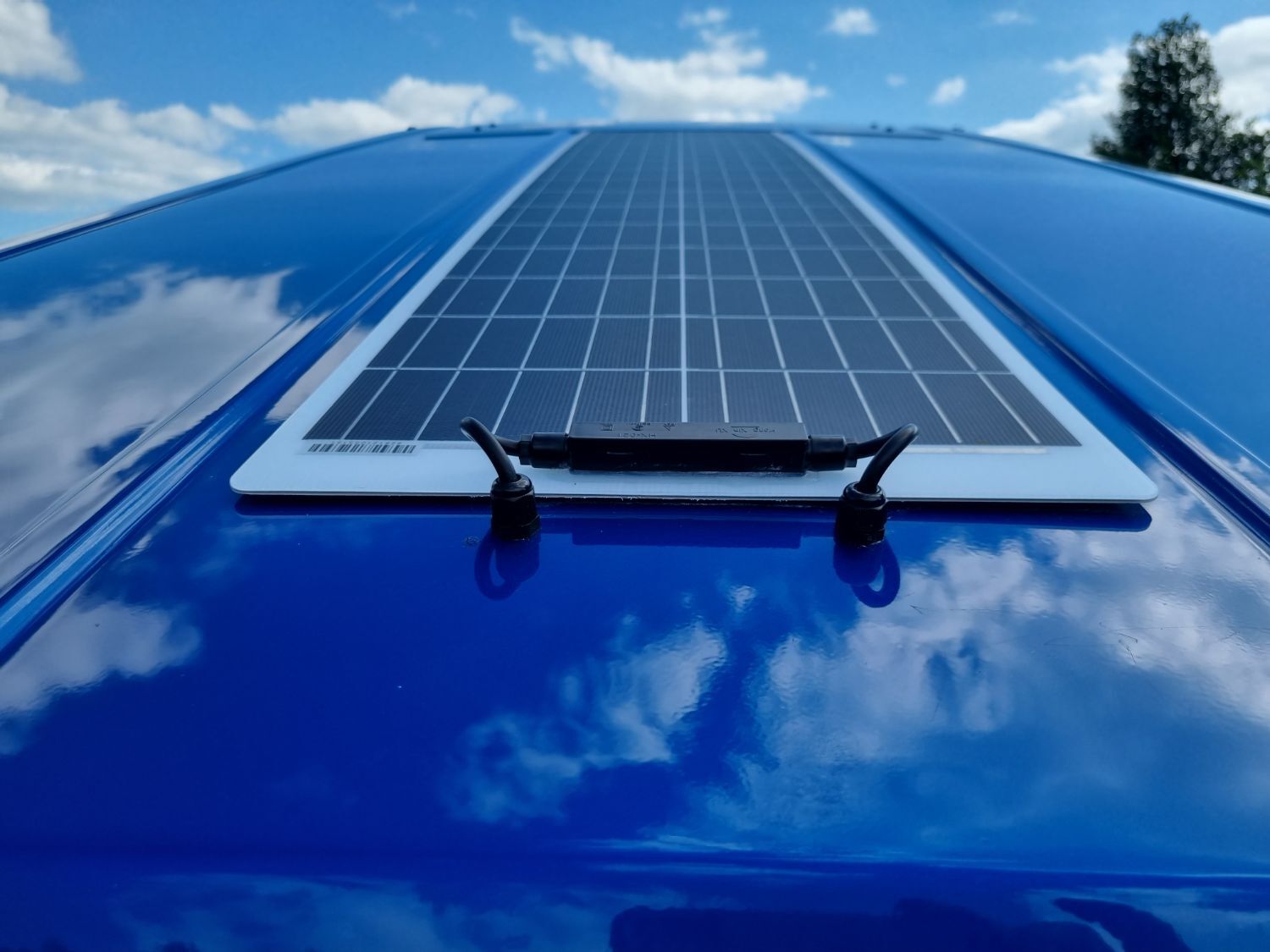 Solar Panels
This reinforced semi-flexible solar panel has a unique 7-layer construction, featuring an embedded sheet of anodised aluminium fully encapsulated within the solar panel. This additional reinforcement offers greater strength and resilience, making this one of the most robust semi-flexible solar panels available on the market.
In addition to the aluminium reinforcement, the surface of this 100W semi-flexible solar panel is made of strong ETFE material which has a longer service life compared to standard semi-flexible solar panels. As a result, these particular semi-flexible solar panels are extremely hard-wearing and less prone to cracking , delamination and corrosion. The lightly textured coating of this panel creates an anti-reflective surface which allows the panel to absorb a far greater amount of light, thereby increasing efficiency. ETFE material has long been used in applications where durability and high-temperature resistance is required, such as in the Eden Project, Cornwall. You can read more about ETFE and its benefits here.
This panel also features innovative 5 busbar solar cells, which are more efficient than the 2, 3 or 4 busbar solar cells used in most other solar panels, and are able to extract more power from the same surface area.
The semi-flexible design of this panel makes it ideal for curved roofs and surfaces where bonding is preferable (though the panel can also be fixed by bolts or screws). The panel is also incredibly light (only 3.65kg) which makes it an ideal option for all vehicle applications. This panel is also highly resistant to salt water environments and it is also possible to walk on the panel, making it the perfect choice for boats and yachts.
The panel is fitted with 2 x 1m of cable with MC4 connectors on the end which simply plug into the 5m extension solar cable supplied with the kit, to join the solar panel and the charge controller.
Price £550
<< Back to Part Conversions


Have any questions ?
We are a friendly and approachable family business that believe in looking after people with no hard sell.
If you'd like more information, please call, visit or drop us an email.