Carpeting & Insulation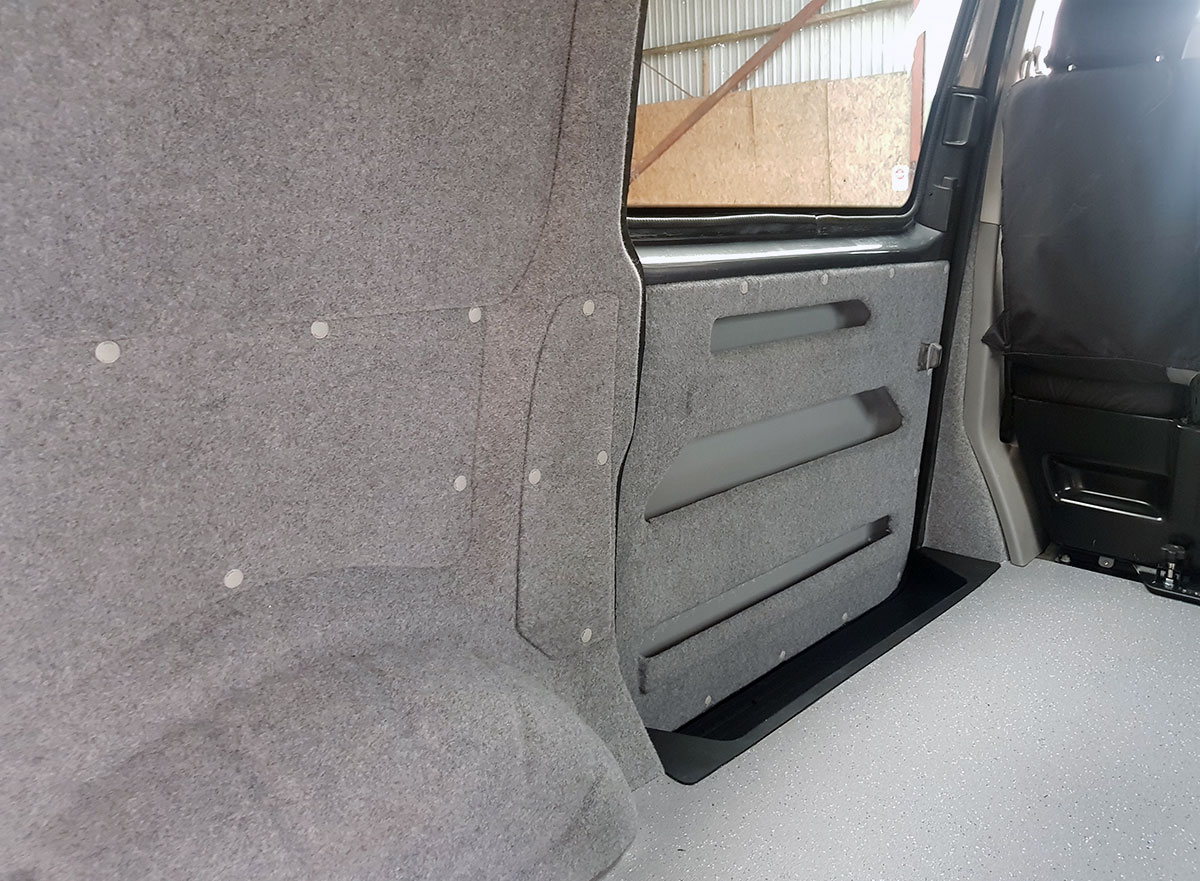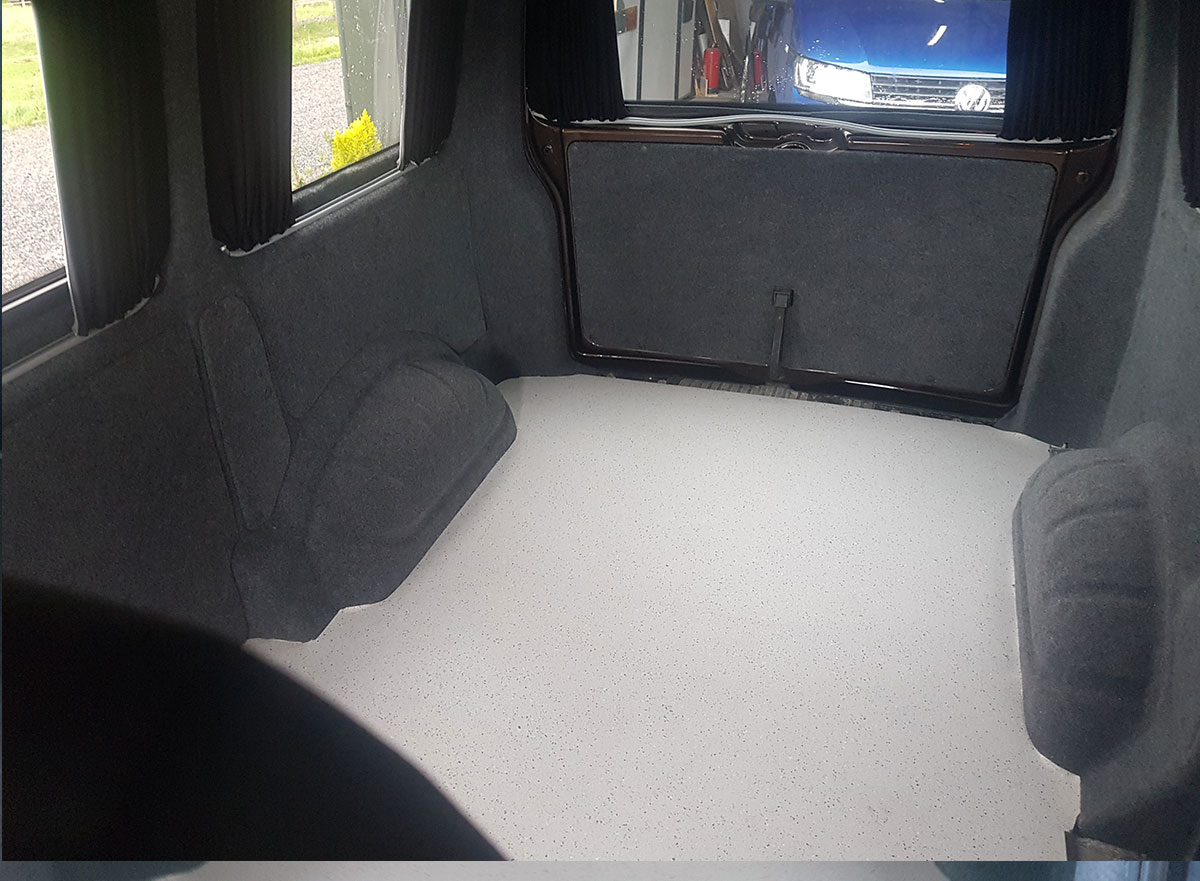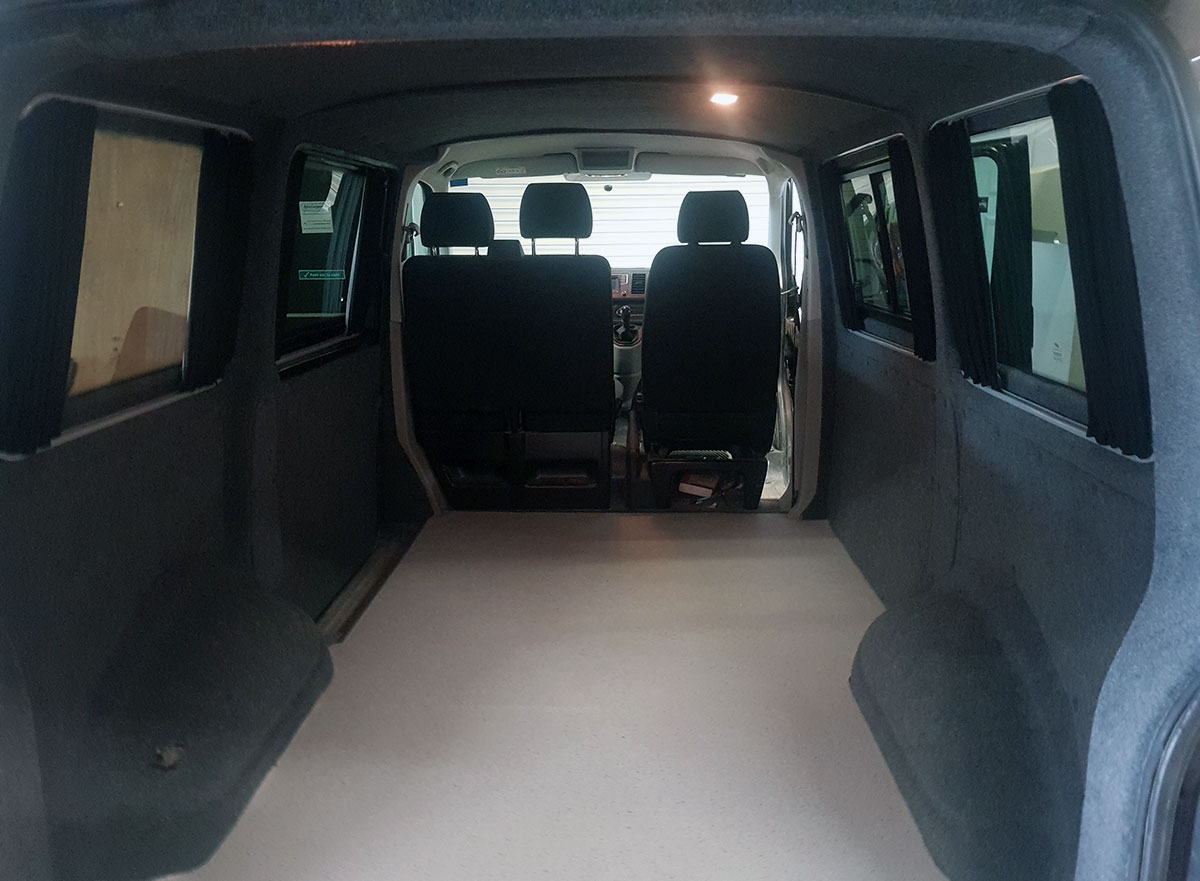 Carpet Lining
All products used in our van lining packages are high quality, fire tested and specifically designed for use in vehicles, ensuring that the quality remains at the same high standard for all our vans. We will also trim your original panels to give you removable panels so you can access behind for wiring and easy maintenance. All metalwork is lined separately from the panels to allow easy access if required once the van is rebuilt.
Full Carpet Lining SWB van £1050
<< Back to Part Conversions


Have any questions ?
We are a friendly and approachable family business that believe in looking after people with no hard sell.
If you'd like more information, please call, visit or drop us an email.